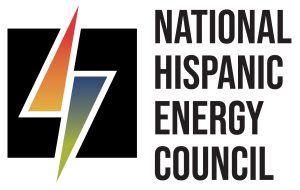 Fast Disaster Recovery Supports Hispanics' Nation-Leading Entrepreneurship
PALM BEACH COUNTY, Florida – The National Hispanic Energy Council (NHEC), founded to bring a Hispanic voice to the energy policy debate, today thanked utility workers for their tireless labor to rebuild Florida after Hurricanes Ian and Nicole, acting as first responders and directly fueling Hispanic entrepreneurship.
Hurricane-prone Florida and Texas are home to two of the largest Hispanic populations in the U.S., and swift disaster recovery directly supports them and their leading contributions to the economic growth and entrepreneurship of the entire U.S. Hispanic community.
A recent report says Hispanic Americans created 52% of new net employer businesses in the country and contributed $2.8 trillion in economic output in 2020. If treated as a separate country, that would be the 5th largest Gross Domestic Product in the world.
"More than 42,000 workers from across the country restored power for most utility customers within a matter of days after Hurricane Ian caused at least $42 billion in damage," said NHEC Chairman Julio Fuentes, also president and CEO of the Florida State Hispanic Chamber of Commerce. "Just a few weeks later, thousands more stood ready when Hurricane Nicole made landfall. The Herculean preparedness and recovery efforts help bring the energy we need back online to run our businesses large and small, live our lives and ensure we can get to work."
"Florida and Texas share common traits in terms of their hurricane risk and large Hispanic populations. Yet Hispanic Americans thrive in both, thanks to the resilience to clean up and get back to work after disaster strikes," said Lazaro Mur, co-founder of the Latino Coalition of the Palm Beaches and an NHEC advisor. "That is only possible through good energy policy, and the readiness of our energy providers to support recovery and get people back to work again."
Hispanics are the fastest-growing demographic in the country, with the population expanding 23% vs 7% overall, according to the latest U.S. Census data. As a group, they pay 20% more for energy costs than the median U.S. household.
###
About The National Hispanic Energy Council
The National Hispanic Energy Council (NHEC) The National Hispanic Energy Council is founded on the principle of fair and equitable energy for all Americans, driven by the urgent need to reduce the 20% higher energy costs Hispanic families pay compared to the median American family. Drawing on expertise from across the economy and Hispanic community, we exist to fill a void in advocacy: a voice for energy policies that helps Hispanic families, businesses and entrepreneurs. The Council is building a bipartisan coalition of leaders of Hispanic groups across the country, and exists to educate elected officials, policy makers and the Hispanic public on what good energy policy choices look like.
Contact:
Bryson Hull
(202) 657-2855
bhull@hbwresources.com