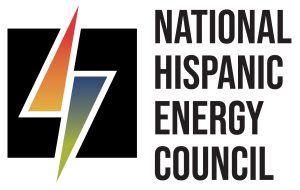 National Hispanic Energy Council Urges New Mexico Legislators to Ease Energy Burden on Hispanic Households by Supporting Natural Gas Pre-Emption Legislation
Bills Will Help Protect New Mexico's Hispanic Community and Lead to More Equitable Energy Burden
SANTA FE, New Mexico – The National Hispanic Energy Council (NHEC), founded to bring a Hispanic voice to the energy policy debate, today urged New Mexico legislators to support legislation that protects energy choice for the state's families by preventing activists from banning natural gas at the local level.
"We urge our leaders to make affordable energy a priority for all New Mexicans, nearly half of whom are Hispanic. House Bill 431 will protect access to natural gas, which is used by three-fifths of New Mexicans for home heating," NHEC Vice Chairman Matthew Gonzales said. "Hispanic families already pay 20% more for energy than the median U.S. household, an equity gap we need to close as fast as we can."
"The anti-everything groups will try and import foolish ideas from California like banning natural gas and sell it as 'equitable' or 'energy justice," he said, "They should go back to the dictionary and look up what those words mean – equitable means fair. Fair would mean Hispanics don't have to pay more than average Americans. That is unjust on its face, no matter how many buzzwords you try to cover it up with."
"Energy policy must prioritize affordability and reliability for all families and businesses," Gonzales said. A recent Consumer Energy Alliance report shows a natural gas ban in New Mexico could cost families more than $28,000 per home if forced to switch to electric appliances. Hispanics make up 49% of New Mexico's population.
"Most of the offers Americans get are to 'switch and save' – a natural gas ban is an offer you can't refuse to 'switch and suffer.' That's why the groups backing this kind of restrictive, government-controlled policy try to make it law without telling you the cost," said Gonzales, who serves the Village of Cimarron, N.M., as mayor. "We urge New Mexico legislators to pass House Bill 431 to keep that unjust idea out of our state, and protect New Mexicans from irresponsible, costly energy policies."
###
About The National Hispanic Energy Council
The National Hispanic Energy Council (NHEC) The National Hispanic Energy Council is founded on the principle of fair and equitable energy for all Americans, driven by the urgent need to reduce the 20% higher energy costs Hispanic families pay compared to the median American family. Drawing on expertise from across the economy and Hispanic community, we exist to fill a void in advocacy: a voice for energy policies that helps Hispanic families, businesses and entrepreneurs. The Council is bipartisan and exists to educate elected officials, policy makers and the Hispanic public on what good energy policy choices look like. It is housed by the Florida State Hispanic Chamber of Commerce and supported by Consumer Energy Alliance.
Contact:
Bryson Hull
(202) 657-2855
bhull@hbwresources.com