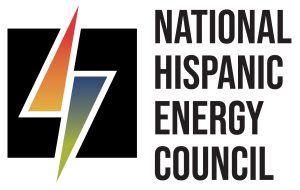 NHEC Appoints Florida Power & Light's Daniel Martell to Board of Trustees
Accomplished energy, economic development expert sets high bar for NHEC Board
PALM BEACH COUNTY, Florida – The National Hispanic Energy Council (NHEC), founded to bring a Hispanic voice to the energy policy debate, today announced that Daniel Martell, Vice President of Legislative Affairs for Florida Power & Light (FPL), has joined the NHEC's inaugural Board of Trustees.
"In Florida, we have a good energy story in large part because we have clean, reliable, and affordable energy to power our economy, small businesses and statewide commerce, which empowers our large Hispanic community," said NHEC Chairman Julio Fuentes, also president and CEO of the Florida State Hispanic Chamber of Commerce. "Daniel Martell's appointment to our Board brings a true energy leader to our organization who can help us tell that story nationwide."
"We look forward to working with Daniel, and benefitting from his leadership and legislative experience, to ensure America's future energy policies support Hispanic families, businesses and entrepreneurship all over the country," Fuentes said.
"I'm honored to be part of the Board of Trustees of the National Hispanic Energy Council and I look forward to supporting the important mission of representing Hispanic communities as part of our nation's energy policy dialogue," Martell said. "Access to affordable and reliable energy is critical to all Americans and at the core of what we provide every day for the more than 12 million Floridians we serve at Florida Power & Light Company."
"Daniel Martell and his energy expertise set an appropriately high bar for the NHEC's Board," NHEC Vice Chairman Matthew Gonzales, who is also the Mayor (D) of the Village of Cimarron, NM, and Consumer Energy Alliance's Southwest Director. "We are excited to have him help solidify the foundation of the American dream that Hispanics embody through their $2.6 trillion contribution to the U.S. economy and entrepreneurship that creates businesses at 3 to 5 times the rate of any other demographic. Low energy prices help fuel that success."
In June 2016, Martell joined Juno Beach-based FPL, Florida's largest investor-owned utility and a subsidiary of NextEra Energy. Prior to FPL, he served as the President and CEO of the Economic Council of Palm Beach County, a nonprofit business advocacy organization in Palm Beach County. Martell also served as VP of Real Estate for Florida Crystals Corporation.
He holds a Juris Doctor degree from Nova Southeastern University, Shepard Broad College of Law, and a BA degree from the University of Florida. Martell has served on multiple statewide and local nonprofit boards and continues to serve his community. He is a native of Jacksonville and currently resides in Tallahassee with his wife, Cheryl, and their three children.
###
About The National Hispanic Energy Council
The National Hispanic Energy Council (NHEC) The National Hispanic Energy Council is founded on the principle of fair and equitable energy for all Americans, driven by the urgent need to reduce the 20% higher energy costs Hispanic families pay compared to the median American family. Drawing on expertise from across the economy and Hispanic community, we exist to fill a void in advocacy: a voice for energy policies that helps Hispanic families, businesses and entrepreneurs. The Council is building a bipartisan coalition of leaders of Hispanic groups across the country, and exists to educate elected officials, policy makers and the Hispanic public on what good energy policy choices look like.
Contact:
Bryson Hull
(202) 657-2855
bhull@hbwresources.com